Get ready for great networking, valuable education and stimulating conversation at YBAA's 2018 University!
Read Full Article >
---
By YBAA Affiliate Member, Caroline Mantel, BoatHistoryReport.com
An "As-Is" clause does not mean that a buyer assumes all risk, but you probably already know that. However, there are many situations that can leave a broker, well… broker! Sometimes it takes the form of a lawsuit, sometimes of bad publicity or a negative reputation, and sometimes a bit of both. After all, a broker's responsibility is not really over just because the paperwork is done. In many states, proof of fraud, negligent misrepresentation, or unfair acts override the as-is clause putting the liability back on the broker despite a contract that suggests otherwise.
Read Full Article >
---
The scoop behind the new .boats and .yachts web addresses
Maybe you've heard of or visited a website that uses a new .boats or .yachts domain name. Consider master.yachts for example, who transitioned to their new TLD name in 2017. Other companies have started to follow suit, including Sea Ray and Bass Pro Shop, who have purchased a combined 66 new .boats and .yachts domain names. What's the story behind these names? Why are these new URLs something your business should consider?
Read Full Article >
---
Contributed by Boats Group
In recent months, you've probably received communication from some of your favorite websites or entertainment apps such as Netflix, Twitter, Facebook, Amazon Prime or Verizon. These communications have been prompted by the General Data Protection Regulation (GDPR). Many businesses in the U.S. assume that GDPR doesn't apply to them since it's a European-based regulation. Think again.
Read Full Article >
---
by John Chapin
My mom passed away recently. As I was writing her eulogy, I realized that a lot of what she stood for, and a lot of what she taught me, led to my sales success. As I looked deeper, I realized that most of her examples also had to do with success in life, not just sales. Here's what I learned.
Read Full Article >
---
Member News
Block Island Race Week 2018 in On!

Gowrie Group is happy to share some exciting racing news with you about BIRW 2018. Block Island Yacht Club and Duck Island Yacht Club of Westbrook, Connecticut have teamed up to co-host the new 2018 Block Island Race Week, from June 17-22nd. This event will feature five days of racing on Block Island Sound, complimented by exciting shore activities. Gowrie Group is proud to be a sponsor of BIRW 2018. For more information and to register for Block Island Race Week 2018 visit the BIRW 2018 website.


---
Do you want to share news about recent sales, new hires, office expansion or other business updates and successes for FREE! Just send your news items by the 10th of the month along with any photos to vpetrella@ybaa.com or bhiltabidle@ybaa.com.
---
---
---
CPYB Recertification Credit Opportunities
Continuing education and professional development is essential for Yacht Sales Professionals to perform their job at the highest possible level. Certified Professional Yacht Brokers (CPYB) are required to earn a minimum of 30 credit hours of continuing education / professional development every 3 years. See the upcoming events here.
---
Upcoming CPYB Recertification Events:
May 30, 2018
12:00-1:00PM
YATCO Features
3 CPYB Recertification Credits
---
June 13, 2018
12:00-1:00PM
Mark Your Calendars
3 CPYB Recertification Credits
---
June 20, 2018
12:00-1:00PM
National Marine Lenders
3 CPYB Recertification Credits
---
---
Thank You Advertisers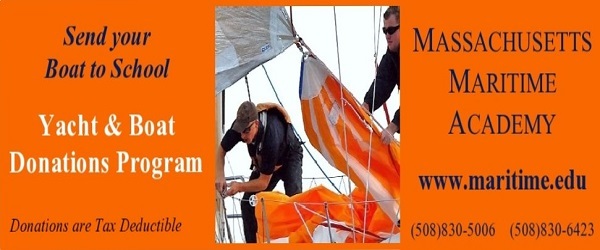 Reach the leaders in the boating industry and advertise in the monthly YBAA Newsletter and on the website - Register for an ad here.
---
YBAA Member Benefits
---
Check Out Our Most Popular Post From April
Don't miss out on what's happening. Follow us on social media: