by Dominion Domains
As a yacht broker, the success of your business depends on quality sales leads that can be generated in a variety of ways. While referrals and word of mouth will always be sources to rely on, the market is competitive and savvy yacht brokers are using a combination of online marketing tactics like hyper-local search engine marketing, email marketing and social media engagement to drive leads and distinguish themselves from the competition.
Read Full Article >
---
by Jonathan Chapman, CPYB – Northrop and Johnson, YBAA Board Member
This summer YBAA, in conjunction with Northrop and Johnson, organized a July and August "Broker Open House" at Sail Newport/Fort Adam's State Park. This proved to be an excellent venue for YBAA and IYBA members to showcase listings that were in the area.
Read Full Article >
---
by Omar Franco, Managing Director, Becker
The Trump Administration's tariffs and trade policies will impact the boating industry through the implementation of tariffs that cause higher prices for crucial materials like aluminum and because the boating industry is being targeted by retaliatory measures. About 40 percent of all U.S. boats are made of aluminum. According to Florida Senator Bill Nelson, boat sales could be put in jeopardy by increasing boat prices by 25%, and hurting an industry that generates $37 billion annually and supports 650,000 employees nationwide.
Read Full Article >
---
by Noelle Norvell, President, Luxury Financial Group
When it comes to financing in today's world, lenders have tightened their belts and added suspenders.  Within the world of marine financing, the belt is squeezed tight to the very last hole because a disposable asset is not a necessity; but instead, it is considered a luxury expense and lenders don't like giving out money for toys.
Read Full Article >
---
from Channels (PassageMaker Newsletter)
Last week, the United States Coast Guard issued a Marine Safety Alert regarding LED navigation lights and VHF and AIS reception. After receiving multiple reports from various mariners including crews, ship owners, and inspectors of poor VHF and AIS reception when antennas were situated near LED lights, the USCG issued this alert.
Read Full Article >
---
by John Chapin
Here's the scenario: You've just hired a new sales rep. He seemed perfect. He did great on the sales personality test, he had all the right answers, and everyone liked him. He told you he'd be the hardest worker in the office. Two weeks in you notice he's a few minutes late half the time, leaves promptly at 5, is sitting in the office instead of out making calls, and he works no nights or weekends. What happened to your future #1 sales rep?
Read Full Article >
---
Member News
Gowrie Group Prepares 10th Annual Lunch for The Shoreline Soup Kitchens & Pantries
On Wednesday August 15th, Gowrie Group employees served their annual BBQ luncheon to the community at Grace Church in Old Saybrook. Gowrie employees worked together to provide, prepare, and serve lunch to more than 65 guests the guests of The Shoreline Soup Kitchen & Pantries. The Gowrie team was also able to provide to-go meal boxes for many of the guests to take home.This is the 10th year that Gowrie has hosted a lunch for our neighbors in need on the Connecticut shoreline. Read more.
Prominent Attorney Joins Luxury Law Group's New York Office
Luxury Law Group is pleased to announce the addition of business and litigation attorney Christopher R. Ross to the firm. Licensed to practice in New York, New Jersey, and the District of Columbia, Ross will be leading the New York office. Read more.
Springline Yacht Sales Partners with Atlantic Coastal Ventures
In late 2016, Greg Covino, principal at Atlantic Coastal Ventures LLC recognized that U.S. Downeaststyle yachts lacked a classic European participant who could infuse a sense of style, elegance and craftsmanship, at an affordable price. He found the perfect match located on the Mediterranean in southern Italy in Cantieri gagliotta! Read more.
---
Do you want to share news about recent sales, new hires, office expansion or other business updates and successes for FREE! Just send your news items by the 10th of the month along with any photos to vpetrella@ybaa.com.
---
---
---
CPYB Recertification Credit Opportunities
Continuing education and professional development is essential for Yacht Sales Professionals to perform their job at the highest possible level. Certified Professional Yacht Brokers (CPYB) are required to earn a minimum of 30 credit hours of continuing education / professional development every 3 years. See the upcoming events here.
---
Upcoming CPYB Recertification Events:
October 9, 2018
8:00AM-4:30PM
10 CPYB Recertification Credits
Pier 66 Hotel - Ft. Lauderdale, FL
---
October 10, 2018
12:00-1:00PM
Dominion Domains
3 CPYB Recertification Credits
---
October 24, 2018
12:00-1:00PM
Yacht Auction
3 CPYB Recertification Credits
---
---
Thank you to our new YBAA Admiral Sponsor!

---
Thank You Advertisers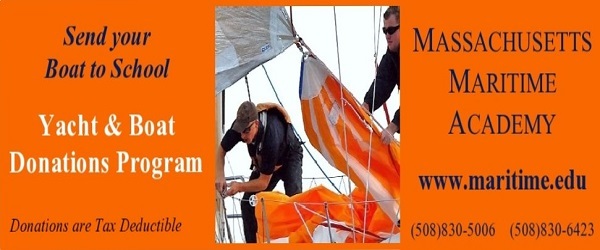 Reach the leaders in the boating industry and advertise in the monthly YBAA Newsletter and reach over 2500 industry contacts- Register for an ad here.
---
THANK YOU YBAA U 2018 PARTNERS!


---
YBAA Member Benefits
---
Don't miss out on what's happening. Follow us on social media: