Too early to save the dates, not for 2020!!
YBAA is planning a special YBAA U program for 2020 to recognize and celebrate YBAA 100 Anniversary and the fact that YBAA is the oldest, continuous yacht broker association in the Universe. Originally founded in 1920 as the YABA (Yacht Architects and Brokers Association), now 100 years later the Yacht Brokers Association of America (YBAA) thrives as a professional trade association to unite Yacht Sales Professionals throughout North America to: establish, promote and enforce high standards of professional competence, character and ethical conduct; foster public recognition of, and support for, YBAA and its member brokers; facilitate cooperation among member brokers; and, enhance each member's success.
Read Full Article >
---
Earn 10 CPYB Recertification Credits
The two-day Sail America Industry Conference (SAIC) is the place for Sailing Industry professionals to learn about new topics and trends, receive updates, and network with over 150 participants. The conference hosts speakers, workshops and panel discussions with industry leaders and colleagues. Featured events include a group activity, a day-and-a-half of educational seminars, an industry reception and more.
Read Full Article >
---
by John Chapin
If you've read many of my articles in the past, you've undoubtably come across my statement that the biggest key to business-building and sales success is activity, or, more specifically, activity that leads to sales: prospecting, presenting, and closing. It's simple, the more people you talk to, the more business you'll do. Even a blind pig finds corn. If you talk to enough people during the day, you'll eventually bump into someone who says, "I need what you have", or "I know someone who needs what you have." Below are some questions you can use to direct your days activities.
Read Full Article >
---
NMMA
Last week, the U.S. Senate passed a spending measure called a "minibus" – a legislative package that contains multiple appropriations bills – which includes several of the recreational boating industry's top funding priorities. NMMA outlined these measures in a letter to Congress earlier this year, calling the programs vital to promoting and protecting boating access and local economies that depend on the industry.
Read Full Article >
---
Do you want to share news about recent sales, new hires, office expansion or other business updates and successes for FREE! Just send your news items by the 10th of the month along with any photos to vpetrella@ybaa.com.
---
Member News
BoatWizard 3.0: An Updated Experience Coming Soon
Learn more about BoatWizard 3.0
---
---
CPYB Recertification Credit Opportunities
Continuing education and professional development is essential for Yacht Sales Professionals to perform their job at the highest possible level. Certified Professional Yacht Brokers (CPYB) are required to earn a minimum of 30 credit hours of continuing education / professional development every 3 years. See the upcoming events below.
Upcoming CPYB Recertification Events:
November 25-27, 2019
10 CPYB Recertification Credits
Sheraton on The Falls - Niagra Falls, Ontario
---
November 26-27, 2019
10 CPYB Recertification Credits
Sheraton Vancouver Airport Hotel - Richmond, BC
---
December 3, 2019
9:00AM-4:00PM
Study Session and CPYB Exam
Various Locations Offered
---
---

---
Thank you to our new YBAA Admiral Sponsor!

---
Thank You Advertisers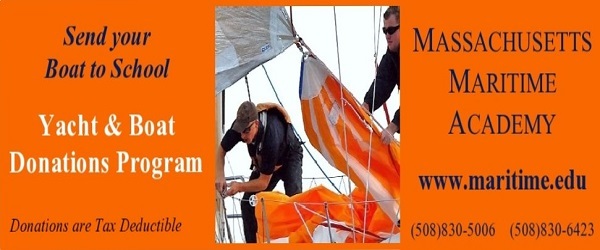 ---
YBAA Member Benefits
---
Don't miss out on what's happening. Follow us on social media: