Larry Reagan - Director of Marine & Recreational Lending - OceanPoint Marine Lending - A Division of BankNewport
As we stand on the precipice of a new decade, with the struggles and lessons of the 2007 Financial Meltdown still fresh in our memories, what can we expect from Marine Lending in 2020 and beyond?  What new products and service advances are on the horizon?  And perhaps, just as importantly, what are we doing to avoid repeating some of the costly mistakes from the past?
Read Full Article >
---
Too early to save the dates, not for 2020!
YBAA is planning a special YBAA U program for 2020 to recognize and celebrate YBAA 100 Anniversary and the fact that YBAA is the oldest, continuous yacht broker association in the Universe.
Read Full Article >
---
Earn 10 CPYB Recertification Credits
The two-day Sail America Industry Conference (SAIC) is the place for Sailing Industry professionals to learn about new topics and trends, receive updates, and network with over 150 participants. The conference hosts speakers, workshops and panel discussions with industry leaders and colleagues. Featured events include a group activity, a day-and-a-half of educational seminars, an industry reception and more.
Read Full Article >
---
By John Chapin
Ten Steps to Sales Greatness...
Read Full Article >
---
Do you want to share news about recent sales, new hires, office expansion or other business updates and successes for FREE! Just send your news items by the 10th of the month along with any photos to vpetrella@ybaa.com.
---
---
---
CPYB Recertification Credit Opportunities
Continuing education and professional development is essential for Yacht Sales Professionals to perform their job at the highest possible level. Certified Professional Yacht Brokers (CPYB) are required to earn a minimum of 30 credit hours of continuing education / professional development every 3 years. See the upcoming events below.
Upcoming CPYB Recertification Events:
March 11, 2020
12:00-1:00PM
Presented By: Larry Thompson, CPYB, CAC
CPYB Only - 3 CPYB Recertification Credits
---
May 12-14, 2020
10 CPYB Recertification Credits for Full Attendance on Wednesday & Thursday
Hotel Annapolis - 126 West St. Annapolis, Maryland
---
---

---
Thank you to our new YBAA Admiral Sponsor!

---
Thank You Advertisers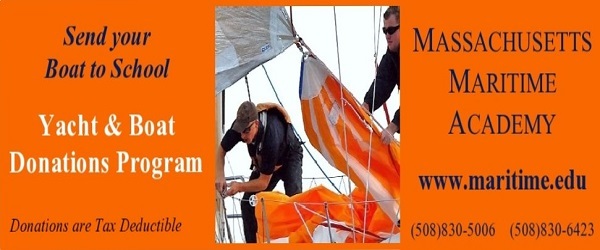 ---
YBAA Member Benefits
---
Don't miss out on what's happening. Follow us on social media: