---
Featured Article
---
Not Available for Co-Brokerage
By: JP Skov, CPYB, Executive Director, YBAA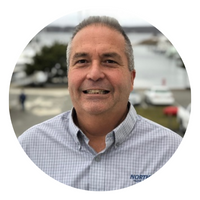 The first concern is the relationship with fellow brokers. If you sell boats in North America, you probably already belong to one of the seven yacht broker associations that cover the region. If you are a Certified Professional Yacht Broker (CPYB) you belong to at least one if not multiple yacht broker associations. As a member of an association, you have vowed to adhere to a code of ethics. In last two years the co-op type field selection of "not available for co-brokerage" is getting more than its fair share of use. We have all heard many different explanations as to why, but no matter the reason there are multiple legal and ethical issues that come into play.


---
Industry News
---
Canadian Boat Builders Brace For Proposed Tax
| | |
| --- | --- |
| The Canadian government's proposed luxury tax on new boats valued at CA $250,000 – originally scheduled to take effect January 1, 2022 – is expected to be fully implemented in the weeks to come. A spokesperson for Canadian Finance Minister Chrystia Freeland confirmed recently that the government will release draft legislation to implement the tax in the coming weeks. | |

---
Sales Tips
---
5 Tips to Jump-Start Sales in 2022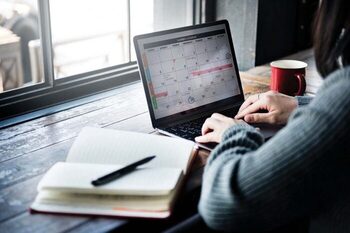 It's a new year and time to ramp up. Some agents completed their business plans months ago and are already focused on having a profitable year. However, it's never too late to develop a plan to keep you on track. If you fell short of your goals last year, here are five strategies to help you reach your goals in 2022:

---
YBAA Member Listing Service
---

YBAA is excited to partner with yachtbroker.org to present the YBAA Member Listing Service (MLS), an association-owned and controlled tool to help buyers find and show for new and used boats, vessels, and yachts. The MLS allows yacht brokers access to view cooperative broker listings with the goal of connecting buyers to sellers through a professional yacht broker.
With collective member participation, the YBAA MLS provides increased exposure for the listing broker and access to a broader range of inventory. As an exclusive benefit, YBAA members can publish a listing at no cost.
| | |
| --- | --- |
| First Time User? | Already Using yachtbroker.org? |
| | |
---
Member News
---
The Massachusetts Marine Trades Association honored longtime industry leader Larry Russo, Sr.

The MMTA presented longtime industry leader and former owner of Russo Marine, Larry Russo Sr. the Frank Farrell Distinguished Service Award. After being acquired by MarineMax in 2016, Larry has remained with the company as the Senior Vice President of MarineMax Northeast.

"To say Larry is deserving of this award would be a clear understatement based on the accomplishments and impact he has made in the recreational boating industry here in Massachusetts and nationally", said Randall Lyons, executive director of the MMTA.
The Massachusetts Marine Trades Association (MMTA) Hosts 16th annual Business of Boating (BOB) Conference

On Thursday January 20th the MMTA hosted their 16th annual BOB Conference at the Lakeview Pavilion in Foxboro, MA. The conference brought approximately 130 in-person attendees and another 70 + remote attendees. The conference was run in a hybrid manner with a live stream option for attendees that wanted to join online. With the in-person and remote option attendees participated from as far as Canada making for an international presence for the state association.
Senator O'Connor Named Legislator of the Year by Massachusetts Marine Trades Association

FOXBORO, MA – Last week State Senator Patrick O'Connor (R-Weymouth) was named the Massachusetts Marine Trades Association (MMTA) Legislator of the Year.

"To be named the MMTA Legislator of the Year means a great deal to me," said O'Connor. "The MMTA and Executive Director Lyons have been an incredible resource as my colleagues, and I try to find ways to support the marine trades and the maritime economy in Massachusetts. Representing the South Shore, it's critical that we continue to work together to create opportunities that will allow this sector to flourish in the years ahead."
---
Renew Your Dues
YBAA offers many invaluable benefits to its members including conferences, networking, and discounts on business services. Click the EZRenew button to continue being a part of this thriving community.

---

Demonstrate Your Commitment to YBAA's Professional Standards
We're excited to present our 2022 Sponsorship & Advertising Packages, offering you more value for your investment. As a member of YBAA, you understand the value behind our mission. We appreciate your dedication and welcome your further support with a sponsorship. Most importantly, your business partners might also see the value of lending support to your yacht broker association. Please feel free to connect us.
For questions contact Cathy Vick, YBAA's Sales Development Manager, at cvick@ybaa.yachts or J.P. Skov, Executive Director, at jpskov@ybaa.yachts.
---

Upcoming CPYB Testing & Exam Days
Register for exam prep sessions offered the morning of the CPYB Testing dates. Click the date to learn more.

Continuing education and professional development are essential for Yacht Sales Professionals to perform their job at the highest possible level. Certified Professional Yacht Brokers (CPYB) are required to earn a minimum of 21 credit hours of continuing education/professional development every three years.

---
Don't Miss Out on the Conversation
Keep the discussion going by engaging with us on social media.