---
Featured Article
---
Over the years I've experienced quite a bit of change in different industries. Some good, some bad, some driven by greed, and some driven by need.

We have a need for change in our industry. As members of YBAA, IYBA or any one of the six Professional Yacht Broker Associations across North America, collectively we need to take control of our listing data. We need to retain ownership of our data and control over it to better serve our clients and protect our individual businesses. Read More
---

Do you know the answer to this question from Module 3?
Did you know The Guide is now available any day, any time online? The Guide Online is a learning management system that is accessible to yacht broker professionals 24/7. Individuals learn from five modules, which will empower learners to work their way through all content.
---
Industry News
---
The NMMA reports new powerboat sales through Q1 2022 are showing signs of normalizing following two years of historic growth. In the first quarter, new powerboat retail sales totaled 54,000 units, down 20 percent compared to Q1 2021, while continuing to surpass pre-pandemic levels, up 20 percent from Q1 2019's 45,000 units.

According to the NMMA's latest New Powerboat Registrations Report through Q1 2022:

New personal watercraft retail sales while down 30 percent through Q1 2022, were 34 percent above pre-pandemic Q1 2019.
New pontoon retail sales were down 12 percent through Q1 2022, while 49 percent above pre-pandemic Q1 2019.
Retail sales of new wakesport boats were down 11 percent through Q1 2022, while 62 percent above pre-pandemic Q1 2019.
New cruiser retail sales while down 17 percent through Q1 2022, were 17 percent above pre-pandemic Q1 2019.
---
List Your Yacht With the YBAA MLS

YBAA is excited to partner with yachtbroker.org to present the YBAA Member Listing Service (MLS), an association-owned and controlled tool to help buyers find and show for new and used boats, vessels, and yachts. The MLS allows yacht brokers access to view cooperative broker listings with the goal of connecting buyers to sellers through a professional yacht broker.
With collective member participation, the YBAA MLS provides increased exposure for the listing broker and access to a broader range of inventory. As an exclusive benefit, YBAA members can publish a listing at no cost.
| | |
| --- | --- |
| First Time User? | Already Using yachtbroker.org? |
| | |
---
Sales Tips
---

No matter the industry or organization, they all seem to have a historically slow time of year, the summer and holidays are usually the biggest. In addition, changes in the economy, the market or industry, pandemics, and supply-chain issues can also lead to slow sales. That said, there are some things you can do about it. You don't have to simply accept your fate as most companies and salespeople do. Yes, this is going to require you to have an open mind for a few minutes while you read this article. All I'm asking for you to do is consider what I have to say. Worst-case scenario: nothing changes, best-case scenario: you sell more and make more money. Either way, there is no downside to considering what I have to say, only upside.
---

Advertise with YBAA!
The YBAA e-Newsletter reaches over 2500 YBAA members and prospects, industry trade press, and business services, partners. Feature your company ad and link on a 6 or 12-month basis. Consider placing an ad on YBAA's social media channels. Your 30 second commercial or image will be posted and shared reaching countless potential customers during the month of your choosing.
For questions contact Cathy Vick, YBAA's Sales Development Manager, at cvick@ybaa.yachts.
---
Member News
---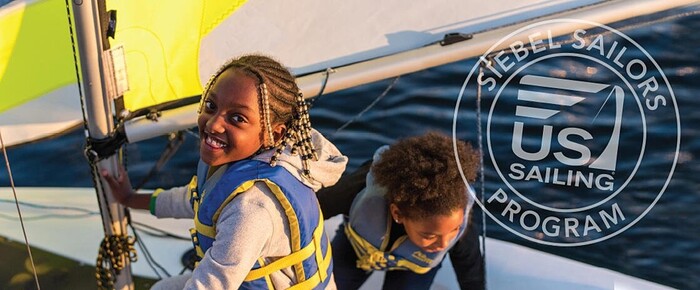 In support of our longtime partnership with US Sailing, the national governing body of the sport of sailing, Gowrie Group is proud to make a $50,000 donation to the Siebel Sailors Program. The Thomas & Stacey Siebel Foundation is matching, dollar for dollar, up to $5 million, all gifts made to the Siebel Sailors Program. This generous match from the Siebel Foundation has doubled the impact of Gowrie's donation.
---
June 4 to 12, 2022
The Massachusetts Marine Trades Association (MMTA) is happy to announce that "Massachusetts KIDS Boating & Fishing week" will take place from June 4 to 12, 2022. This important effort encourages and promotes youth boating and fishing events around the state. This will be the fourth year the MMTA has promoted the events and timeframe. Currently there are 5 registered events participating in 2022.
---
Upcoming Events
---

YBAA University 2022
Marriott Providence Downtown • Providence, RI
July 14, 2022┃8:30 AM–6:30 PM┃CPYB CE: 7 Hours
YBAA University (YBAA U) is a full-day educational program offered annually each summer. Brokers have the opportunity to further their training, expand their expertise, and network with subject-matter experts and colleagues. Highlights include a series of business, legal, insurance, and technology sessions with panel discussions covering issues facing the industry today.
Thank You to our YBAA University Sponsors
---
CPYB Prep & International Testing Days
Any CPYB Candidate (or CPYB certified member) is invited to participate in this exam prep session. In this two-hour session, the instructor will cover key topics under each of the five Principal Knowledge categories candidates will encounter on the exam. The CPYB exam is taken online. It consists of 145 multiple-choice questions. Each question is linked to at least one of the Principal Knowledge Categories/Topics.​
Wednesday, September 14, 2022 — Virtual
10:00 AM – 12:00 PM (ET)
Thursday, December 1, 2022 — Virtual
10:00 AM – 12:00 PM (ET)
---
Renew Your Dues
YBAA offers many invaluable benefits to its members including conferences, networking, and discounts on business services. Click the EZRenew button to continue being a part of this thriving community.

---
Don't Miss Out on the Conversation
Keep the discussion going by engaging with us on social media.