---
Featured Article
---
| | |
| --- | --- |
| | "Our industry, like many, has experienced ebbs and flows over the past number of years, along with a lot of change. With the increased interest in boating, the supply chain issues, limited inventory, and continued inflation in prices, it is more important than ever to keep your clients' best interests at the forefront of everything you do. And equally important, is maintaining good working relationships with your fellow yacht brokers, boat yard and service vendors, marine surveyors, and others that help us get our jobs done on a daily basis." Read More |
---

Can you correctly answer this knowledge check?
Take The Guide on the go! You can access this important reference and learning system any day, any time from a computer or mobile browser. The Guide Online is an online learning management system that is accessible to yacht broker professionals 24/7. Individuals learn from five modules, which will empower learners to work their way through all content and access pertinent information in a timely manner.
---
Upcoming Events
---
October 6, 2022 | 1:00–2:00 PM ET | CPYB CE: 1 Hour
Rescheduled from September 22, 2022

Is a signature required to bind your client to an action under a purchase agreement? The answer may surprise you! In this webinar, you will learn how your words and choices may bind your client to an act they did not authorize you to take. It is important to understand the law of agency and how it can affect both you and your client.
Speaker: Eugene Samarin, Associate at Lochner Law Firm, P.C.
| | |
| --- | --- |
| | Mr. Samarin is an attorney at Lochner Law Firm, P.C., where his practice areas focus on vessel transactions, offshore flagging, and corporate and international maritime law. In 2020, Mr. Samarin was lead counsel for the revisions to all Yacht Brokers Association of America contracts, including listing and purchase agreements. Currently, Mr. Samarin is appointed as the firm's lead counsel for all Xquisite Yachts matters, which range from corporate governance of a multinational corporation to assisting with vessel purchases and sales, as well as documentation services. |
---
CPYB Exam Prep Dates
Any CPYB candidate (or CPYB certified member) is invited to participate in an exam prep session. In these two-hour sessions, the instructor covers key topics under each of the five Principal Knowledge categories candidates will encounter on the exam. The CPYB exam is online and can be taken anywhere, anytime. It consists of 145 multiple-choice questions. Each question is linked to at least one of the Principal Knowledge Categories/Topics.
Wednesday, September 14, 2022 — Virtual
10:00 AM – 12:00 PM (ET)
Thursday, December 1, 2022 —

Virtual


10:00 AM – 12:00 PM (ET)
---
Industry News
---
| | |
| --- | --- |
| | Hydrogen power has been a hot topic for several years, especially in the auto industry. Not to mention, many European countries have set energy transition goals to net-zero carbon emissions within the next 30 years. Some people will tell you that the reality of an economical, accessible, general market solution for hydrogen-powered cars and boats is still far off in the future. |
---
Publish a Listing With the YBAA MLS

YBAA is excited to partner with yachtbroker.org to present the YBAA Member Listing Service (MLS), an association-owned and controlled tool to help buyers find and show new and used boats, vessels, and yachts. The MLS allows brokers access to cooperative broker listings with the goal of connecting buyers and sellers.
With collective member participation, the YBAA MLS provides increased exposure for the listing broker and access to a broader range of inventory. As an exclusive benefit, YBAA members can publish a listing at no cost.
| | |
| --- | --- |
| First Time User? | Already Using yachtbroker.org? |
| | |
---
Sales Tips
---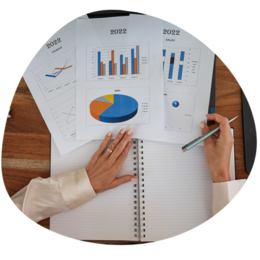 It amazes me how many salespeople don't have an annual sales plan. Of those that do, many just put it together once and barely, if ever, look at it again the rest of the year. We all know that people with written goals and a plan for their achievement, who focus on those goals continuously, are much more likely to hit their goals than those that don't. Yes, it's some work up front, and during the year, but the payoff is tremendous.
---

Advertise with YBAA
The YBAA e-Newsletter reaches over 2,500 YBAA members and prospects, industry trade press, and business services partners. Feature your company ad and link on a six or twelve-month basis. Consider placing an ad on YBAA's social media channels. Your own commercial or image will be posted and shared reaching countless potential customers during the month of your choosing.

For questions contact Cathy Vick, YBAA's Sales Development Manager, at cvick@ybaa.yachts.
---
Member News
---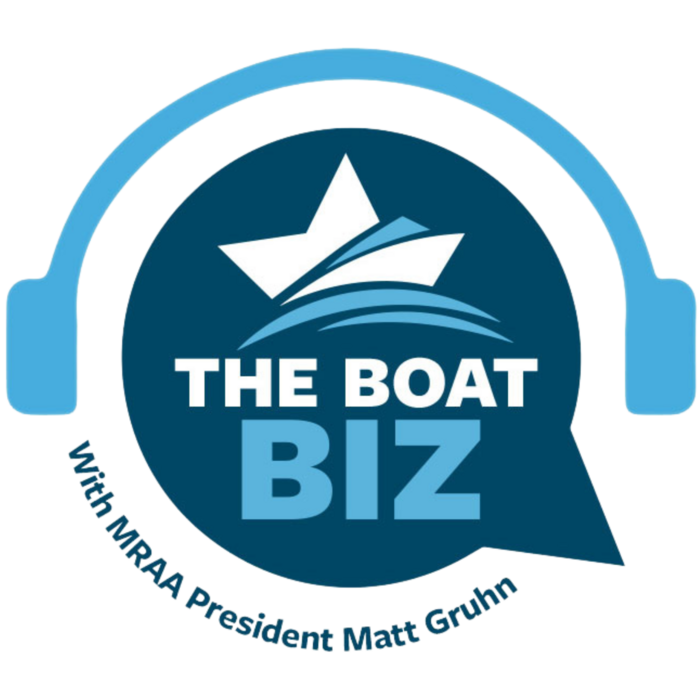 The Marine Retailers Association of the Americas (MRAA) recently launched a new podcast, "The Boat Biz," hosted by MRAA president Matt Gruhn. The podcast, which currently includes four episodes, features guests from around the marine industry sharing insights related to the business of selling and servicing boats. It is available through platforms including Spotify, Google Podcasts, Amazon and Audible and Anchor.fm, and will soon be available on other mediums.
---
Welcome to New YBAA Member
---
Renew Your Dues
YBAA offers many invaluable benefits to its members including conferences, networking, and discounts on business services. Click the EZRenew button to continue being a part of this thriving community.

---
Don't Miss Out on the Conversation
Keep the discussion going by engaging with us on social media.