| | |
| --- | --- |
| YBAA is pleased to offer sponsorship packages to members that include year-round promotions on the YBAA website, newsletter, social media, education initiatives, and more. Support YBAA and help facilitate YBAA's dedication to assisting members in improving their professional competencies and enhancing their business success through training, education, and information resources. There are several levels to fit every budget. | |
Review the Sponsorship & Advertising Kit for more details on how to promote your company.
---
Industry News
---
Yacht Stability: Considerations for Safety and Sea Worthiness
By: Bill Bolin

, CPYB, YBAA Board Member, S&J Yachts
| | |
| --- | --- |
| A yacht's stability is defined, by boat designers, as both the ability of a yacht to resist capsize and once capsized, the ability of that yacht to recover to an upright position. The first part of this equation, resistance to capsize, arises primarily from two different sources: the yacht's form stability and the yacht's displacement. Picture a Jon boat (flat bottomed, beamy) and a canoe (round bottom, narrow). The Jon boat has more form stability than the canoe and is less likely to capsize. One can also understand that a heavier displacement yacht will be less likely to capsize than a lighter one. | |
---
Welcome the Newest CPYB!
2023 CPYB
---
| | |
| --- | --- |
| Scott Clements, CPYB | |
| Michael Dickinson, CPYB | |
| Jonathan Eckardt, CPYB | |
| Walter Johnson, CPYB | |
| Andrew Smith, CPYB | |
---
Sportsman Partners with Garmin for Audio
| | |
| --- | --- |
| Garmin announced today that Sportsman Boats will install Fusion Entertainment marine audio packages as the standard-fit for its full line of offshore center consoles and inshore bay boats beginning model year 2024. In addition to Garmin marine electronics, Sportsman will exclusively offer Fusion audio packages that include stereos, speakers, subwoofers and amplifiers on each of the 16 models across its Open, Heritage and Masters series. | |
---
Upcoming Events
---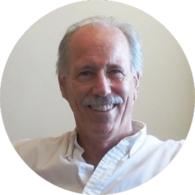 August 16, 2023 | 2:00–3:00 PM ET | CPYB CE: 1 Hour
Presenter: Brian Commette, CPYB, Yacht Broker, Northrop & Johnson
Learn the history of co-brokerage from three former YBAA Presidents: Vincent J. Petrella, CPYB, Jonathan Chapman, CPYB, Brian Commette, CPYB along with Christopher McNally. These subject matter experts have decades of experience in the yachting industry and are eager to share their experience and open conversation with you pertaining to Co-Brokerage, a tool yacht brokers use to sell each other's listings by joining forces is a hot topic. Join us while we identify key real estate industry influencing strategies, explore commission splits over time, and examine the advent of the Internet. After attending this online seminar, you will have a better understanding of dual agency, not available for co-brokerage, and other notable trends.
September 14, 2023 | 1:00–2:00 PM ET | CPYB CE: 1 Hour
Presenter: Don Finkle, CPYB, CEO/Owner of RCR Yachts Inc.
Presenter: Peter Stevens, AAI, USCG 50 Ton Master
This e-seminar features two subject matter experts in the yachting industry. Find out what insurance is necessary for not your ordinary boat from first-hand experience. Learn tips on how partnering with your insurance brokers will increase your knowledge and provide insight to better serve your clients.
---
YBAA University 2023 Recap
On behalf of the entire YBAA team, we would like to extend our heartfelt gratitude to everyone that attended the 2023 YBAA University! It was an absolute pleasure to have you be a part of this occasion, and your presence added to the joy and success of this year's YBAA University. We have compiled a collection of pictures from the event, make sure to view them.
---
SAVE THE DATE
2023 CPYB Exam Prep Dates
Any CPYB candidate (or CPYB certified member) is invited to participate in an exam prep session. In these two-hour sessions, the instructor covers key topics under each of the five Principal Knowledge categories candidates will encounter on the exam. The CPYB exam is online and can be taken anywhere, anytime. It consists of 145 multiple-choice questions. Each question is linked to at least one of the Principal Knowledge Categories/Topics.
September 12, 2023 —

Virtual


11:00 AM – 1:00 PM (ET)

December 12, 2023 —

Virtual


11:00 AM – 1:00 PM (ET)
---

With collective member participation, the YBAA Member Listing Service (MLS) provides increased exposure for the listing broker and access to a broader range of inventory. The MLS allows brokers access to cooperative broker listings with the goal of connecting buyers and sellers.
As an exclusive benefit, YBAA members can publish a listing at no cost.
| | |
| --- | --- |
| First Time User? | Already Using yachtbroker.org? |
| | |
---
Sales Tips
---
How to be the Top Sales Rep in Your Industry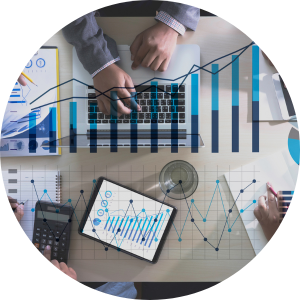 Recently someone asked me how they can become the absolute best salesperson possible. This question caused me to go back and look at my 35-year sales journey in which I became a number one sales rep in three industries during my sales career and number one in two more during my sales training career when I had to prove to two eventual clients my ideas would work in their industries too by outselling all their sales reps. The plan below takes into account everything I've learned about what it takes to be number one in sales anywhere in any industry. It is not the exact path I followed, it is better based on experience and mistakes made. The plan below is unique; I've never seen it described in any sales material before, and I've seen a ton of sales material. Once you see this plan, I think you'll understand how it will get you to the top in any industry if you follow it to the letter, no shortcuts, no half effort.
Note: This plan is the what-to-do from a pure execution standpoint. It does not reference character traits you're going to need to be number one in sales, namely: people skills, empathy, strong personal motivation, at least average intelligence, and an ironclad work ethic. Assuming you have those basic character traits in place, following the below plan will make you the best of the best anywhere.
---
Member News
---

Calling All Subject Matter Experts!
We have one spot available for our 2023 Webinar Schedule and would like to give you the opportunity to present to the entire YBAA membership. Our webinars run anywhere from 30-45 mins with 15 minutes of open Q&A to follow. These webinars are to provide additional educational content. Don't miss this great opportunity to network with our members and share your passion and expertise.
Available webinar date is October 12, 2023.
Please email Trish Harley at tharley@ybaa.org orJP Skov at jpskov@ybaa.org for more information.
Do you want to share news about recent sales, new hires, office expansion or other business updates and successes for
FREE
! Just send your news items by the 10th of the month along with any photos to
jpskov@ybaa.org
for further consideration.
---
Renew Your Dues
YBAA offers many invaluable benefits to its members including conferences, networking, and discounts on business services. Click the EZRenew button to continue being a part of this thriving community.

---
Don't Miss Out on the Conversation
Keep the discussion going by engaging with us on social media.