| | |
| --- | --- |
| YBAA is pleased to offer sponsorship packages to members that include year-round promotions on the YBAA website, newsletter, social media, education initiatives, and more. Support YBAA and help facilitate YBAA's dedication to assisting members in improving their professional competencies and enhancing their business success through training, education, and information resources. There are several levels to fit every budget. | |
Review the Sponsorship & Advertising Kit for more details on how to promote your company.
---
Industry News
---
A Self-Regulated Industry
By: Jonathan Chapman Bolin

, CPYB, YBAA Board Member
| | |
| --- | --- |
| Working within a primarily self-regulated industry offers us a unique set of benefits that can lead to professional growth and innovation. One of the primary advantages we have as Yacht brokers is the freedom to make decisions based on our own experience and expertise rather than rigid external guidelines imposed upon us, potentially by those not entirely understanding of our industry. This allows Yacht sales professionals to adapt to change, experiment with new ideas, and respond effectively to emerging trends within our quickly changing industry. | |
---
Welcome the Newest CPYB!
2023 CPYB
---
| | |
| --- | --- |
| Molly Howe, CPYB | |
---
Weems and Plath Celebrate 95 Years
Weems & Plath

recently announced their milestone 95

th

year in business.

The nautical and weather instrument manufacturer was founded in 1928 by Captain Philip Van Horn Weems (a graduate and instructor of the U.S. Naval Academy), in partnership with his wife, Margaret Thackray Weems, as the "Weems System of Navigation."
---
Upcoming Events
---
Brokers Brunch: Seller Listing Readiness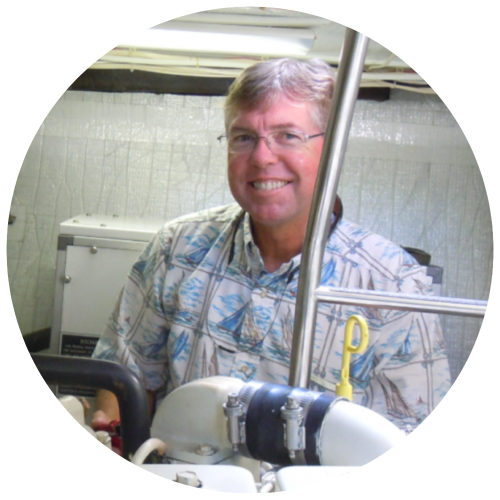 August 17, 2023 | 12:00 PM – 2:00 PM ET | CPYB CE: 2 Hour*If you do not attend the full event you will only receive 1 CE
Host: Jeff Merrill, CAC Chair
Panelist: Andy Miles, CPYB, Tim Hoving, CPYB, W Craig Nann, CPYB & Kevin Marinelli, CPYB
Embark on a virtual learning journey with fellow CPYB's. This series has been created using a round robin panel to share experiences learned in the Yacht Brokerage Industry. Immerse yourself in a dynamic environment where subject matter experts share their invaluable insights on crucial topics, increasing your knowledge and ensuring your continuing education. Real-time discussions with interactive question-and-answer sessions, offering you practical solutions to industry challenges. This unique platform provides an unparalleled opportunity to broaden your expertise and elevate your career in the fast-paced world of yacht brokerage.
September 14, 2023 | 1:00–2:00 PM ET | CPYB CE: 1 Hour
Presenter: Don Finkle, CPYB, CEO/Owner of RCR Yachts Inc.
Presenter: Peter Stevens, AAI, USCG 50 Ton Master
This e-seminar features two subject matter experts in the yachting industry. Find out what insurance is necessary for not your ordinary boat from first-hand experience. Learn tips on how partnering with your insurance brokers will increase your knowledge and provide insight to better serve your clients.
---
SAVE THE DATE
2023 CPYB Exam Prep Dates
Any CPYB candidate (or CPYB certified member) is invited to participate in an exam prep session. In these two-hour sessions, the instructor covers key topics under each of the five Principal Knowledge categories candidates will encounter on the exam. The CPYB exam is online and can be taken anywhere, anytime. It consists of 145 multiple-choice questions. Each question is linked to at least one of the Principal Knowledge Categories/Topics.
September 12, 2023 —

Virtual


11:00 AM – 1:00 PM (ET)

December 12, 2023 —

Virtual


11:00 AM – 1:00 PM (ET)
---

With collective member participation, the YBAA Member Listing Service (MLS) provides increased exposure for the listing broker and access to a broader range of inventory. The MLS allows brokers access to cooperative broker listings with the goal of connecting buyers and sellers.
As an exclusive benefit, YBAA members can publish a listing at no cost.
| | |
| --- | --- |
| First Time User? | Already Using yachtbroker.org? |
| | |
---
Sales Tips
---
Another Key to Sales Success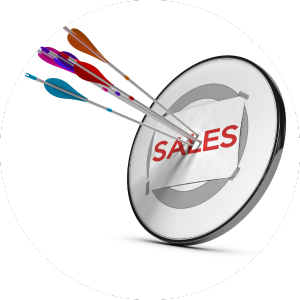 A few months ago my article was centered around the number one sales success factor: hard work. Again, that assumes you have at least average intelligence and work on the right things. That said, being successful in sales also requires that you possess another key character trait: self-discipline.
Self-discipline is important because it ensures that you do the hard work every day whether you feel like it or not, because there will be days when you don't feel like it. One of the most difficult paths a salesperson maneuvers is that of staying motivated throughout the day. The amount of rejection a salesperson faces, along with the other ups and downs of the job, coupled with natural physical cycles or periods of low energy, all negatively affect motivation levels causing it to ebb and flow. Because of this, motivation cannot be relied upon to get you to do the work you need to do every day. A far more reliable source for getting us to do what needs to be done is self-discipline. Self-discipline is a habit that once installed, will take over and automatically lead you to do the things that need to be done regardless of how you feel.
---
Member News
---
Exclusive YBAA Member Discount

YBAA members are welcome to take advantage of 25% off everything on the Weems & Plath website. If you have any questions regarding the discount, reach out to Cindy Trevino at cmtrevino@weems-plath.com.
---

Calling All Subject Matter Experts!
We have one spot available for our 2023 Webinar Schedule and would like to give you the opportunity to present to the entire YBAA membership. Our webinars run anywhere from 30-45 mins with 15 minutes of open Q&A to follow. These webinars are to provide additional educational content. Don't miss this great opportunity to network with our members and share your passion and expertise.
Available webinar date is October 12, 2023.
Please email Trish Harley at tharley@ybaa.org orJP Skov at jpskov@ybaa.org for more information.
Do you want to share news about recent sales, new hires, office expansion or other business updates and successes for
FREE
! Just send your news items by the 10th of the month along with any photos to
jpskov@ybaa.org
for further consideration.
---
Renew Your Dues
YBAA offers many invaluable benefits to its members including conferences, networking, and discounts on business services. Click the EZRenew button to continue being a part of this thriving community.

---
Don't Miss Out on the Conversation
Keep the discussion going by engaging with us on social media.