| | |
| --- | --- |
| YBAA is pleased to offer sponsorship packages to members that include year-round promotions on the YBAA website, newsletter, social media, education initiatives, and more. Support YBAA and help facilitate YBAA's dedication to assisting members in improving their professional competencies and enhancing their business success through training, education, and information resources. There are several levels to fit every budget. | |
Review the Sponsorship & Advertising Kit for more details on how to promote your company.
---
Industry News
---
From COVID "Order-Taker"
to Post COVID Professional Yacht Broker
By: Ryan White

, CPYB, IYBA, YBAA Board Member
| | |
| --- | --- |
| During the chaos of COVID, we as Yacht Brokers were becoming more of order takers than anything else, it seemed. And although we enjoyed the times when we were selling everything we could get our hands on, for record breaking prices month over month and year over year, at some point it had to slow down and get back to normalcy. I feel like that trend is happening in all aspects of our jobs, from new boats being in stock, to sell prices leveling out and in some cases falling, as well as more boats coming to market over the recent months. | |
---
Welcome the Newest CPYB!
2023 CPYB
---
| | |
| --- | --- |
| Keith Corso, CPYB | |
| George Ottoni, CPYB | |
---
ABYC Announces 2024 Standards
| | |
| --- | --- |
| The American Boat & Yacht Council (ABYC), the nonprofit organization that develops safety standards for the design, construction, maintenance, and repair of boats has opened registration for Standards Week, Jan. 7-11, 2024, in Annapolis. The ABYC's annual meeting is slated for the evening of Jan. 8, marking the organization's 70th anniversary. | |
---
Upcoming Events
---
Brokers Brunch: NYBA Host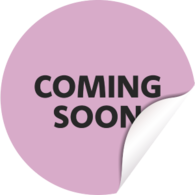 October 19, 2023 | 12:00 PM – 2:00 PM ET | CPYB CE: 2 Hour*If you do not attend the full event you will only receive 1 CE
More Info to Come!
Embark on a virtual learning journey with fellow CPYB's. This series has been created using a round robin panel to share experiences learned in the Yacht Brokerage Industry. Immerse yourself in a dynamic environment where subject matter experts share their invaluable insights on crucial topics, increasing your knowledge and ensuring your continuing education. Real-time discussions with interactive question-and-answer sessions, offering you practical solutions to industry challenges. This unique platform provides an unparalleled opportunity to broaden your expertise and elevate your career in the fast-paced world of yacht brokerage.
---
26th Annual Legal Seminar - CYBA Host
October 4, 2023 | 9:00 AM – 3:00 PM PDT
7 CPYB Credits for Attending the Full Day
"Yacht Sales & the Law"
8:30 a.m. Registration
9:00 a.m. to 3:00 p.m.
Lunch included

Southwestern Yacht Club
2702 Qualtrough Street
San Diego, CA 92106

2023 SUBJECT MATTER
Information from the California Division of Boating & Waterways
• Maritime Attorney Panel • Insurance Expert Panel • Hull & Mechanical Surveys
• Yacht Donations • MLS & Docu-U-Sign Alternatives
Limited Seating, Reserve Today!
---
SAVE THE DATE
2023 CPYB Exam Prep Dates
Any CPYB candidate (or CPYB certified member) is invited to participate in an exam prep session. In these two-hour sessions, the instructor covers key topics under each of the five Principal Knowledge categories candidates will encounter on the exam. The CPYB exam is online and can be taken anywhere, anytime. It consists of 145 multiple-choice questions. Each question is linked to at least one of the Principal Knowledge Categories/Topics.
December 12, 2023 —

Virtual


11:00 AM – 1:00 PM (ET)
---

With collective member participation, the YBAA Member Listing Service (MLS) provides increased exposure for the listing broker and access to a broader range of inventory. The MLS allows brokers access to cooperative broker listings with the goal of connecting buyers and sellers.
As an exclusive benefit, YBAA members can publish a listing at no cost.
| | |
| --- | --- |
| First Time User? | Already Using yachtbroker.org? |
| | |
---
Sales Tips
---
Motivating the Sales Team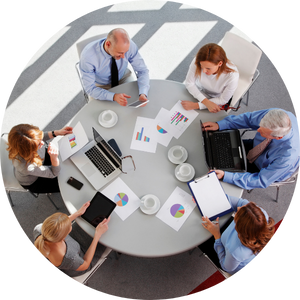 Recently I was speaking with the VP of Sales who said he was having trouble motivating his salespeople. "They're just not putting the work in. They're doing the bare minimum and I can't seem to do anything to get them going."
First, when hiring salespeople, you want to hire people who are self-motivated. Just as you can't teach honesty, integrity, and other key character traits, you can't teach motivation and you can't motivate anyone. That said, here are a few ideas to nudge them in the right direction and maybe even motivate them a little.
---
Member News
---
Exclusive YBAA Member Discount

YBAA members are welcome to take advantage of 25% off everything on the Weems & Plath website. If you have any questions regarding the discount, reach out to Cindy Trevino at cmtrevino@weems-plath.com.
---

Calling All Subject Matter Experts!
We have one spot available for our 2023 Webinar Schedule and would like to give you the opportunity to present to the entire YBAA membership. Our webinars run anywhere from 30-45 mins with 15 minutes of open Q&A to follow. These webinars are to provide additional educational content. Don't miss this great opportunity to network with our members and share your passion and expertise.
Available webinar date is October 12, 2023.
Please email Trish Harley at tharley@ybaa.org orJP Skov at jpskov@ybaa.org for more information.
Do you want to share news about recent sales, new hires, office expansion or other business updates and successes for
FREE
! Just send your news items by the 10th of the month along with any photos to
jpskov@ybaa.org
for further consideration.
---
Renew Your Dues
YBAA offers many invaluable benefits to its members including conferences, networking, and discounts on business services. Click the EZRenew button to continue being a part of this thriving community.

---
Don't Miss Out on the Conversation
Keep the discussion going by engaging with us on social media.