Purchase a Sponsorship Package Now
and Get The Last Three Months of 2023 for Free!
| | |
| --- | --- |
| YBAA is pleased to offer sponsorship packages to members that include year-round promotions on the YBAA website, newsletter, social media, education initiatives, and more. Support YBAA and help facilitate YBAA's dedication to assisting members in improving their professional competencies and enhancing their business success through training, education, and information resources. There are several levels to fit every budget. | |
Review the Sponsorship & Advertising Kit for more details on how to promote your company.
---
Industry News
---
Current Challenges in Market for 2023/2024
By: Denise Hanna

, CPYB, YBAA Board Member
| | |
| --- | --- |
| We are just coming out of the fall boat show season. Atlantic-Cruising yachts had a company meeting to discuss the two main challenges facing our team this year. Many of us are aware of the rising interest rates and difficulty for clients to secure insurance for their boats. We had an insurance underwriter and a finance expert share some of their knowledge to help us educate our buyers so they can qualify and close on their new or used boats. | |
---
Yacht Sales and the Law
Presented By:

Set sail with us on a thrilling one-day odyssey, crafted in collaboration with the International Yacht Brokers Association. Dive deep into the world of yacht sales, exploring topics from insurance secrets to navigating Foreign Trade Zone regulations!

Join our seminar where the seas of knowledge meet the shores of networking. Rub shoulders with industry experts, swap stories, and ride the waves of the latest developments. Calling all Certified Professional Yacht Brokers (CPYB) – attendance means not just learning, but earning too! Snag 7 Continuing Education credits by sailing with us for the entire event!

Sponsored By: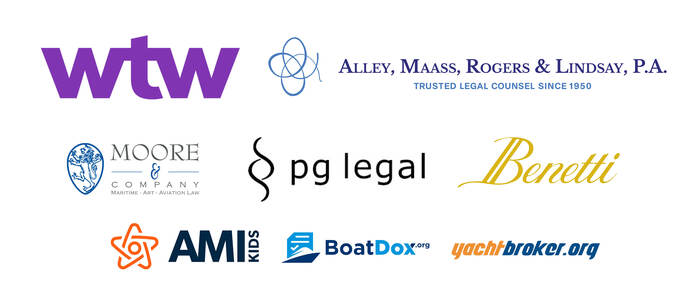 ---
---
ABYC Releases 2024 Certification Class Calendar
The American Boat and Yacht Council (ABYC), the essential source of technical information for the global marine industry, has unveiled its 2024 class calendar for ABYC certification courses.

The 2024 offerings include marine electrical, marine systems, marine standards and marine corrosion.
---
Upcoming Events
---
Marine Insurance in 2023:
Building a Strong Partnership Between Vessel Dealers/Brokerages
and Marine Insurance Providers to Keep Your Closings on Track
Presenters: Peter Ricks, Northwest Regional Manager, Novamar Insurance Group

December 6, 2023 | 2:00 PM – 3:00 PM ET | CPYB CE: 1 Hour
Over the past several years, vessel brokerages have seen a great increase in the number of first time buyers of larger vessels and/or owners wanting to purchase large vessels (over 10' jumps in length) without requisite experience- and this has led to a great number of vessel sales transactions falling apart in the closing stages due to the purchaser not being able to procure insurance coverage. The goal of the presentation is to better equip vessel dealerships/brokerages to manage such situations, and better utilize their resources.
---
SAVE THE DATE
2023 CPYB Exam Prep Dates
Any CPYB candidate (or CPYB certified member) is invited to participate in an exam prep session. In these two-hour sessions, the instructor covers key topics under each of the five Principal Knowledge categories candidates will encounter on the exam. The CPYB exam is online and can be taken anywhere, anytime. It consists of 145 multiple-choice questions. Each question is linked to at least one of the Principal Knowledge Categories/Topics.
December 12, 2023 —

Virtual


11:00 AM – 1:00 PM (ET)
---

With collective member participation, the YBAA Member Listing Service (MLS) provides increased exposure for the listing broker and access to a broader range of inventory. The MLS allows brokers access to cooperative broker listings with the goal of connecting buyers and sellers.
As an exclusive benefit, YBAA members can publish a listing at no cost.
| | |
| --- | --- |
| First Time User? | Already Using yachtbroker.org? |
| | |
---
Sales Tips
---
Are Salespeople Born Or Made?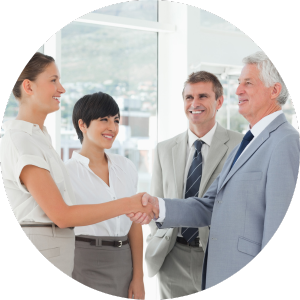 Are salespeople born or made? This is a question that comes up from time to time and, for some reason, has been coming up in my conversations a lot lately. It's the old nature versus nurture. While most people are open-minded to both arguments, I've recently run into some people who are adamant about the subject, one in particular saying they are born, the other saying they are made. Here's my two cents.
About ten years ago an acquaintance of mine was a guest host on a local radio station and asked me to come in and discuss sales and selling.
---
Member News
---
2023 CAC Annual Meeting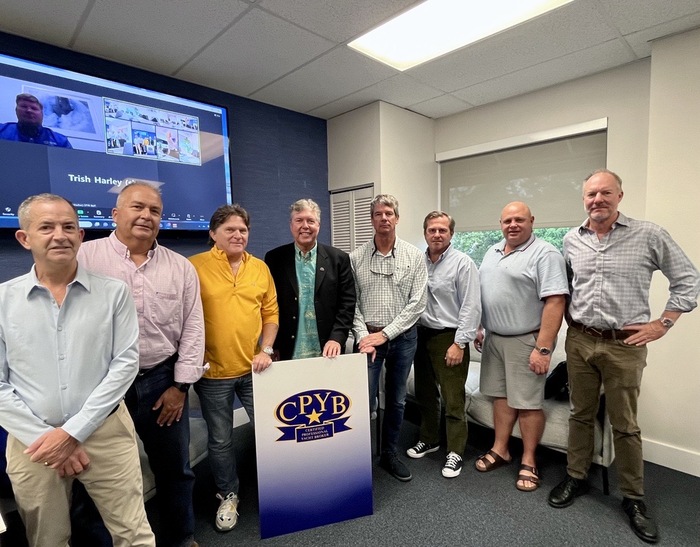 YBAA Executive Director, JP Skov and members of the Certification Advisory Council convened in Ft, Lauderdale, Florida for their annual meeting. The meeting spanned over two days and was filled with progress made to benefit the association.
---
Exclusive YBAA Member Discount

YBAA members are welcome to take advantage of 25% off everything on the Weems & Plath website. If you have any questions regarding the discount, reach out to Cindy Trevino at cmtrevino@weems-plath.com.
---
Do you want to share news about recent sales, new hires, office expansion or other business updates and successes for
FREE
! Just send your news items by the 10th of the month along with any photos to
jpskov@ybaa.org
for further consideration.
---
Renew Your Dues
YBAA offers many invaluable benefits to its members including conferences, networking, and discounts on business services. Click the EZRenew button to continue being a part of this thriving community.

---
Don't Miss Out on the Conversation
Keep the discussion going by engaging with us on social media.