Complete Story

01/24/2022
How to Become a Yacht Broker
By: Lenny Rudow
Although many of us dream of the day we can quit our jobs and go cruising, the balance in our retirement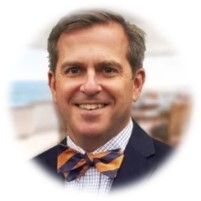 account may not allow for that just yet. For that reason, many people who love boats and know more than their fair share about them often entertain the idea of working in the marine business. Becoming a yacht broker is one prospect many find intriguing; here are some of the basic requirements.
Broker Fundamentals
Brokers who specialize in selling yachts should know trends in the yacht industry, be familiar with the various types of boats on the market, and understand how certain brands compare to others in terms of quality, construction, performance and price. Successful brokers say you should know boats and yachts like the back of your hand. You have to be able to discuss boats in detail, because your customers will certainly be able to do so.
A broker may also need to be familiar with maritime law and the environmental regulations pertaining to the areas where his or her customers will dock their new rides. After all, you can't sell someone a boat that's not allowed in a close marina where waste water treating capabilities are not up to snuff. Just as critical, brokers require knowledge about the legalities of buying, selling and owning yachts, including state and federal laws.
Education
The Bureau of Labor Statistics says brokers usually require a bachelor's degree to find employment, although some get by without formal degrees. A high school diploma with some retail sales experience could suffice, particularly if coupled with classes in retail marketing and sales. Computer skills and a familiarity with internet marketing are also strong skills to have in today's market. Certification isn't mandatory, but the Yacht Brokers Association of America (YBAA) recommends that sales reps get certified.
---