Complete Story

08/31/2022
Board Spotlight: Practice what you Preach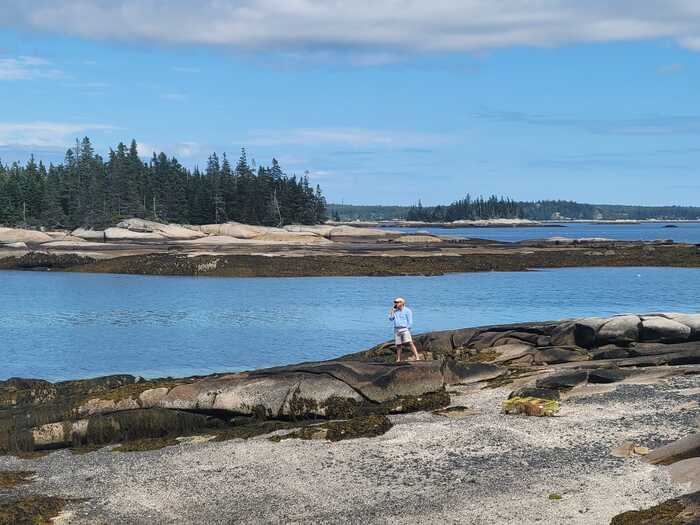 Practice what you Preach
As YBAA and CPYB members we all "preach" the importance of ethics, broker responsibilities, and having a good knowledge base for our clients; this is the backbone of what we do. We further "preach" the family fun to be had aboard a boat, the adventure of exploration, and the pleasantries of just spending a good day on the water, be it fishing, sailing, or sightseeing.
But as important as all of this is, it's also important that we get out on the water ourselves and enjoy all yachting and boating has to offer, just as our clients do. I realized this more than anything the past two weeks while cruising the coast of Maine with my wife aboard our 1987 Jarvis Newman / Wilbur 30' "VICTORY." Sure, I had the same concerns we all do when planning to go away - would I lose touch, have a hard time keeping up with my responsibilities to clients, be out of cell range, have connectivity issues, etc. But all of this worked out just fine; cell and data service was generally good. In fact, I easily kept up with my commitments all while seeing and experiencing beautiful mid-coast Maine, and I ended up making some really great memories with my family, too.
I don't see my job as just to be a great broker, I see it to be a knowledgeable resource to my clients about the boating lifestyle. Getting out on the water in our own boat allows us to understand and relate to our client's needs and travels even better. We can share with them the wonderful nooks and crannies that we've discovered to anchor in, the names of some great islands to explore, locations of hikes to be had, and beautiful towns to walk around and moor in. In the absence of your own boat, grab your family and take a coastal car trip for a week or a weekend, go for a ferry ride, take a day sail trip, or charter a sportfishing boat for the day with some friends. Get out of your office! Bring your cell phone and laptop with you and be a resource for your clients. Practice what you preach.
- Jonathan Chapman, CPYB
YBAA President
---