Complete Story

04/20/2023
Co-Brokerage: Is it Finally Getting Back to Normal?‎
By: J. Eric Smith, CPYB, YBAA Board Member, Smith Yacht Sales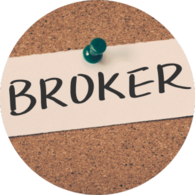 I'm happy to report that I believe the co-brokerage business appears to be returning back to normal post pandemic. We all experienced low inventory levels with brisk sales, resulting in many brokers advertising their inventory as "not available for co-brokerage". I had never experienced this before and had always enjoyed the co-brokerage relationship whether selling one of my own listings or the listing of another broker. I always felt that half of our brokerage business was co-brokerage, and it was a necessary part of our business. Ultimately, it's in the best interest of your client and if you are using a YBAA Central Listing Form, you are agreeing to advertising that vessel on the MLS to maximize exposure.
Recently, I was on a road trip to Florida, previewing boats for clients as well as attending a survey. I called on a broker named Chad in Southwest Florida, he had a boat that a client of mine was interested in, and the client happened to be in town. I had asked Chad if he could perform a courtesy showing – his response was "absolutely". After the successful courtesy showing, we put the boat under contract and Chad and I worked on the logistics for survey and trial run which I flew down to attend. He was excellent, having everything set for our visit. Like any survey, there was a punch list. Chad worked with us and his service department to knock off all of the items on the list. The entire process was transparent – in his client's best interest, to sell the boat. I could tell Chad would have used the same process selling direct or as a co-brokerage deal, he is a true professional that exemplifies what all of us as YBAA members should be doing.
In another instance, while in Florida, I spoke to a broker named Martin and asked if I could preview a boat for a client. He had everything set for me when I arrived at the yard and I reported my findings to our client. Upon further review, the client had decided that he and his wife wanted to take a different direction. I relayed the update to Martin who listed to what the new requirements were, and then began to forward other listings that he was taking in that he thought would be a good fit. This was refreshing after the 2020-2021 season!
As our colleague Don Finkle reflected in the fall, we need to get back to our roots of co-brokerage as the marketplace has significantly changed after the 2020-2021 selling seasons. I am pleased to report from my own business dealings, that we appear to be back in a normal co-brokerage marketplace.
---