Complete Story

05/17/2023
Proactive – Being Three Steps Ahead
By: W Craig Nann CPYB, Legendary Marine & One Water Yacht Group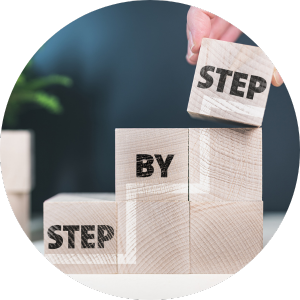 We all learn a lot of new things as time goes on. Some of the greatest lessons I've learned over the years is to be proactive…always try and stay a few steps ahead of the game so you don't get blindsided. This obviously can be relevant to many facets of what we do as Brokers on a daily basis.
Looking at it from a listing standpoint, some of the things I've learned to do at the initial discussion:
Pull an Abstract of Documentation – We have all done deals where paperwork was an 11thhour nightmare because of a variety of issues. A deal I'm working on right now has a husband and wife on the Doc accept the husband passed away two years ago and the Doc was never updated with his Death Certificate to make the widow the sole Owner (and it wasn't written as "Joint Tenants with Right of Survivorship". To make this particular one more complicated, there is still a mortgage recorded on the boat that dates back to 1994! And, as we all know, often liens are bought and sold as have smaller banks been gobbled up by larger banks so trying to track down this note and get a proper Satisfaction of Mortgage is challenging to say the least.
Obtain a 30-day payoff quote from the Seller's lender – If there is a note in place, find out all the details in advance so when it comes time to close you won't be scrambling for information.
Purchase Agreement scenario
Pull an Abstract of Documentation – Same deal here unless you are dealing with both sides of the deal and have already pulled an Abstract when getting a Listing Agreement signed. As a Selling Broker requesting a copy of the Doc from the Listing Broker and pulling an Abstract so you're prepared to get to the closing table without issues or delays will make your life so much easier.
Financing – Have you Buyer put you in touch with their Lender early on so you can coordinate with them on who will be doing what. Does the Lender have their own in-house Documentation service who will pull an Abstract? Assuming there is a note, getting them payoff info early on will help everyone prepare closing paperwork without having to duplicate efforts.
Being proactive in our business not only will make your job easier but it will show you as the expert professional because you are three steps ahead of the process showing your client you're on top of things and looking out for their best interests. It can be as simple as going to a showing with a printed copy of a listing in hand to give to a perspective Buyer and having a blank Purchase Agreement in your file when they decide the boat is perfect for them and they want to put an offer in on the spot. YachtCloser is great but having a contract in hand with a pen in your pocket and comps showing that you've researched this year, make and model will cement your professionalism with your client.

---